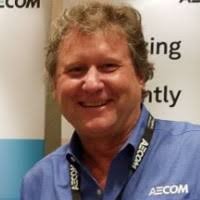 Zsolt Nagy is Business Development Manager for Geospatial Services at AECOM, a full-service firm of nearly 87,000 employees globally, where geospatial resources are applied and impactful to client projects throughout the organization. Zsolt is an accomplished GIS professional, he leverages and brings the value of GIS to many disciplines with successful roles in management, marketing, consultancy, and as an industry advocate. His work on spatial data enterprise systems, pioneering initiatives, and in collaborative networks has involved local, state, and federal government agencies, international programs, and the private sector. Zsolt has served on numerous Digital Coast initiatives.
His former leadership roles include prominent organizations, such as National States Geographic Information Council (Lifetime Achievement), National Geospatial Advisory Committee (Charter Member), National Digital Information Infrastructure Preservation Partnership (Charter Member), and Management Association for Private Photogrammetric Surveyors (Presidents Award).  In 2004, he testified in US Congress on the status of federal geospatial programs. Prior to AECOM, he served as Executive Staff and Statewide GIS Coordination Program Manager for the State of North Carolina, where he received The Old North State Award, from Governor Beverly Perdue, "for dedication and service beyond expectation and excellence to the Great State of North Carolina"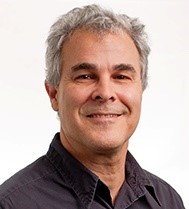 Dr. Jeff Payne is the director for the Office for Coastal Management and under his leadership, the nation's coastal management activities are coordinated to address the significant challenges affecting our coastal communities. All activities focus on constituent needs, creativity, effectiveness, and a commitment to a partnership approach to doing business. Payne previously served as the deputy director of NOAA's Coastal Services Center. During that time he also led the Southeast and Caribbean Regional Team, a NOAA-wide effort to improve the value of NOAA services to the Southeast region states, Puerto Rico, and U.S. Virgin Islands. From 2009 to 2010, he served as the acting deputy chief of staff for NOAA. He was deputy director of NOAA's Office of Policy and Strategic Planning in Washington, D.C. and served in the Office of Management and Budget in the Executive Office of the President as the budget examiner for NOAA and the Marine Mammal Commission. He also served a year in the U.S. House of Representatives as the American Geophysical Union Congressional Science and Engineering Fellow.
Payne is well respected among coastal and ocean science and management practitioners and serves as a subject matter expert on natural resource, community resilience, and climate adaptation issues. His current interagency appointments include the Federal Floodplain Management Task Force, Recovery Support Function Leadership Group, Mitigation Framework Leadership Group, Subcommittee on Ocean Science and Technology, and U.S.-Mexico Good Neighbor Environmental Board.
Payne received a doctorate in geophysical oceanography from Texas A&M University and a bachelor's degree in geology from West Virginia University. While at Texas A&M, he was employed by the Geodynamics Research Institute as a research associate. Payne has conducted extensive ship-based geological and geophysical research and consulting work, with 380 days logged at sea. He also has been widely published on scientific, technical, coastal management, and public policy topics.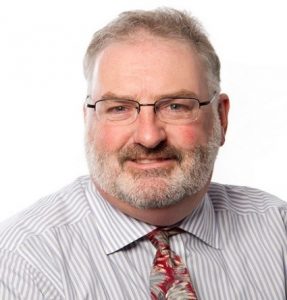 David Hart is a Senior Scientist with the University of Wisconsin Aquatic Sciences Center and serves as the Assistant Director for Extension at the University of Wisconsin Sea Grant Institute. His research and outreach occur at the intersection of geographic information science, urban planning, and coastal management. David directs a staff of outreach specialists who extend coastal science throughout Wisconsin and the Great Lakes region. He enjoys travelling the back roads, exploring cultural and culinary heritage, hiking with views of water, listening to live music, camping, canoeing and playing hockey.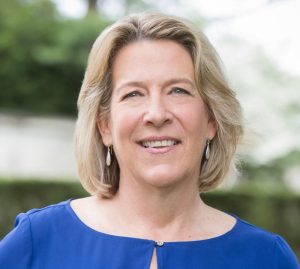 Anne Hale Miglarese is the founder and CEO of Radiant Earth Foundation, a nonprofit organization working to aggregate the world's open Earth imagery and provide access and education on its use to the global development community. Before launching Radiant Earth Foundation, Ms. Miglarese served as president and CEO of Fugro Earth Data, president and CEO of PlanetiQ, and as a principal director at Booz Allen Hamilton. In addition, she worked for the National Oceanic and Atmospheric Administration Coastal Services Center, where she directed remote sensing and GIS programs for over a decade. Early in her career she worked for several South Carolina agencies, including the Department of Health and Environmental Control, the Water Resources Commission, and the Department of Natural Resources.
Ms. Miglarese was the first chair of the National Geospatial Advisory Committee, a board member of URISA and MAPPS, and a founding member of the National States Geographic Information Council, and served on the Board of Visitors at the University of Maryland, the Civilian Application Committee, and, representing NOAA, the Federal Geographic Data Committee.
Ms. Miglarese currently serves on the boards of the Radiant Earth Foundation, TerraGo Technologies, Waggoner Engineering, and Board of Advisors for Saildrone, and as a member of NOAA's Advisory Committee for Commercial Remote Sensing.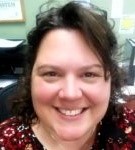 Allison Hardin, CFM is an urban planner and award-winning planning advocate focused on balancing natural resources with economic development by incorporating principles such as No Adverse Impact, triple bottom line planning, and building community resiliency and sustainability.
Preparation for impacts due to climate change begin at home, so Allison works for the City of Myrtle Beach as a city planner. Since 1990, her career has included experience with regional and urban planning, GIS mapping, floodplain management, hazard mitigation planning, business operations and emergency services.  Allison has served as chair of both the SC Association for Hazard Mitigation and the state Arc GIS group, and served four years as a co-chair for the ASFPM Coastal Issues subcommittee. In 2012, she was one of 100 practitioners invited to the national stakeholder meeting that set the mitigation framework of PPD-8, and received the Award for Planning Awareness from the SC chapter of the American Planning Association for her efforts to promote resilient community practices.
In her spare time, Allison works for the University of Hawaii's National Disaster Preparedness Training Center (NDPTC) as an instructor for topics including Community Resilience, Coastal Flood Risk Reduction, Social Media, Climate Adaptation, and Disaster Awareness.
Additionally, Allison has been part of a team of NGOs and NOAA working to make the Digital Coast web portal the best source of data and coastal decision making tools for local decision-makers since 2009: coast.noaa.gov/digitalcoast
In 2015, Allison won the office of Chair-Elect for the new Hazard Mitigation/Disaster Recovery Division of the American Planning Association (APA). She moves into the office of Chairman in January 2018.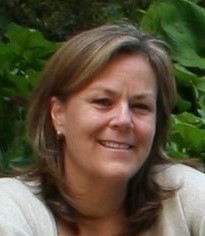 Lynda Wayne is Project Manager for the NSGIC 3DEP for the Nation Program and Principal of GeoMaxim, a consulting practice specializing in geospatial data management. She is a researcher and educator with a long history of facilitating geospatial policy and planning dialogs. She is the former Director of the Louisiana Geographic Information Center (LAGIC) and the founding Chair of the GIS Certification Institute (GISCI). Ms. Wayne developed her remote sensing, GIS, and project management skills as a coastal landscape ecologist in the Gulf of Mexico. She holds a bachelor's and a master's degree in Landscape Architecture.