Exhibit Hall Opening Reception
Monday, February 6, 5:30-7:30 pm
Enjoy food and drinks as you engage with exhibitors.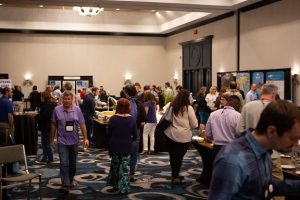 Sponsor Reception
Wednesday, February 8, 7:00-10:00 pm
Join us for an off-site reception at the nearby Joe P. Riley Jr. Ball Park or "the Joe" as locals call it, the home of the Charleston RiverDogs. The park is a short 5 minute walk from the hotel. Enjoy music, food & drinks as you mingle with other attendees. The reception will have both indoor & outdoor space.